Orders placed on the website, without specific date instructions, will usually be delivered within 24 hours. At weekends, bank holidays and busy times of the year, it may be a little longer. If you are concerned and have very specific requirements for delivery it is advisable to call the shop with your order.
If there isn't anyone in to receive the delivery, the order may be left in a safe location or with a neighbour. If you have any concerns please contact us.
Please check the postcodes below to find out which charge to apply to your order. For delivery to areas not listed, please call:- 020 8332 2268 or email [email protected]
Local Delivery - £6
TW10, TW9, TW1
Area 2 - £8
TW2, TW3, TW7, TW8, TW11, KT1, KT2, SW14
Area 3 - £10
TW4, TW5, TW12, TW13, TW14, W4, SW13, SW15
Area 4 -£15
KT3, KT5, KT6, KT7, KT8, W3, W5,W6, W7, W8, W12, W13, W14, SW3, SW5, SW6, SW7, SW11, SW18, SW19, SW20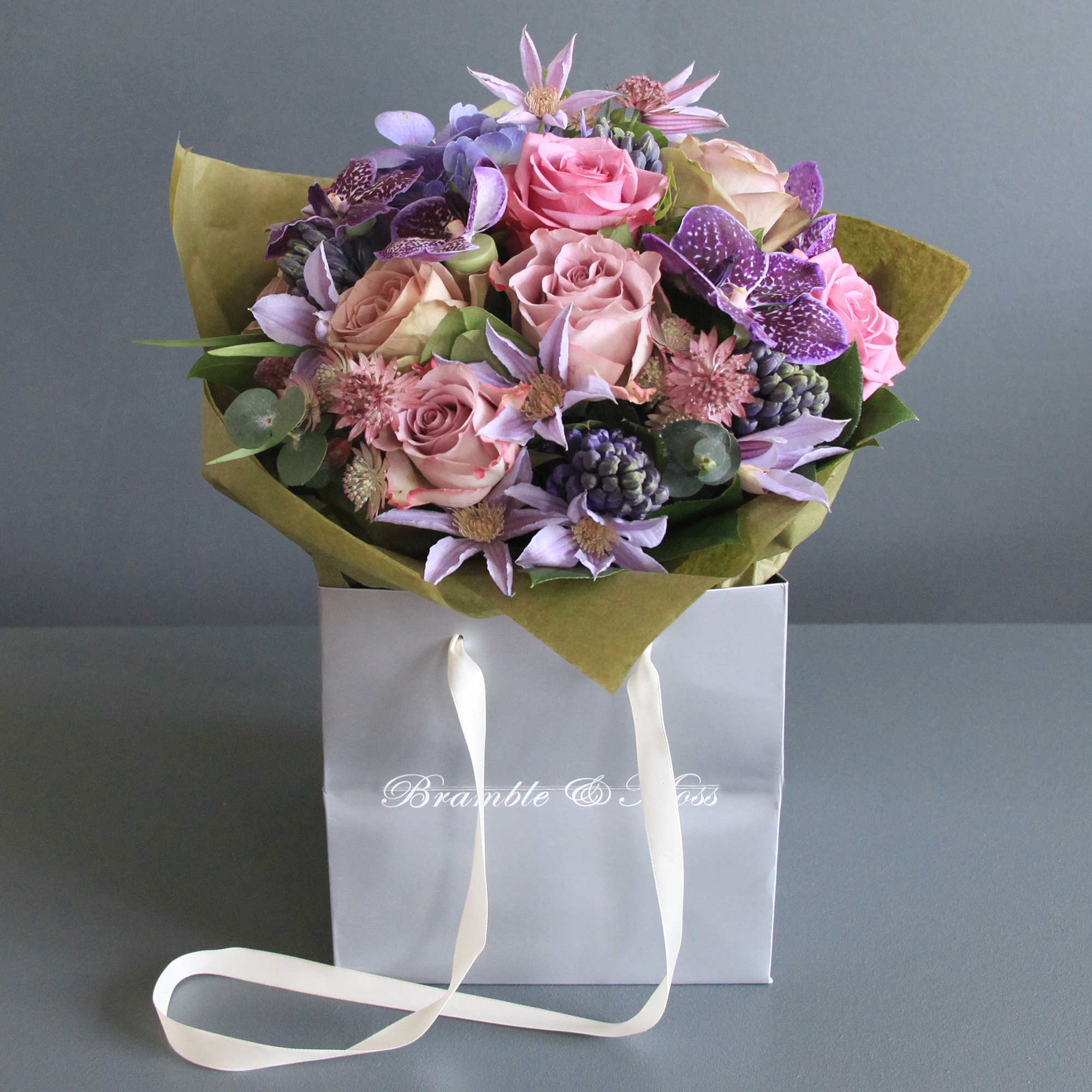 Nationwide Delivery - £15
We can send flowers anywhere in the UK using Royal Mail, Special Delivery. Flowers will be packed in one of our special flower boxes and will be delivered before 1pm the following day. Parcels send this way will require a signature so please make sure there will be someone home.
*Please note that we can only send flowers by this method from Monday to Thursday for receipt Tuesday to Friday.
*Only suitable for sending £40 or £50 handties